2018 total economic losses estimated at 92 billion dollars. And spring storm season is right around the corner. Be prepared to work before the next big event.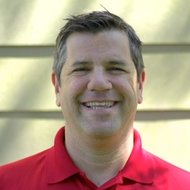 Pablo Gonzalez, AdjusterPro's Director of Career Consultants, will cover the basics about a career in claims adjusting.
Pablo will discuss what you need to know about getting licensed and breaking into the adjusting field, as well as tips on what it takes to be successful. After the presentation, we'll open the floor for a Q&A session to address any and all questions. This is not a hard-core sales pitch, just a fun and informative presentation designed to help you decide if this is the right career for you!
Can't make it to one of the live sessions below? Give us a call at 214-329-9030 and select option 1 to speak with a career consultant, or email us info@adjusterpro.com.